Children's Bible Ministry of Connecticut, USA
Sea Waves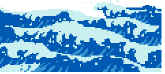 Sea waves batter the coastlines of the world creating the beautiful shoreline scenery we so enjoy. But the sea waves that have fixed themselves most firmly in human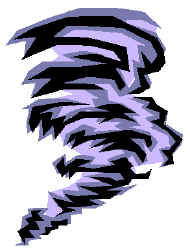 memories are the so-called tidal waves or tsunamis. These waves, which have nothing to do with the tide, might better be called seismic waves when produced by undersea earthquakes or storm waves when driven by winds of hurricane force.

The withdraw (or moving back) of the sea is often the first warning of any approaching sea wave. In 1868 the western coast of South America was shaken by earthquakes. Shortly after the most violent shocks, the sea receded (went back) from the shore leaving ships that had been anchored in forty feet of water stranded in the mud. Then the sea returned in a great wave, and boats were carried a quarter mile inland.

On April 1, 1946 in response to an earthquake in the Aleutian chain of islands the sea receded 2300 miles away on the beaches of Hawaii. In a matter of moments the sea returned at twenty-five feet or more above normal tide levels sweeping away people and houses.

The Bible compares our troubles and problems and problems to waves that take us by surprise and almost overwhelm us. News of death or disaster, sudden sickness, loss of possessions, tragedyBthese are things for which there is no warning. Sometimes we are overwhelmed as a giant wave would cover us over.

The child of God, the one who has placed complete trust in Jesus Christ as Saviour need not be overwhelmed neither by trouble nor by the enemy. God=s Word promises to the believer that when the enemy shall come in like a flood, the Spirit of the LORD shall lift up a standard against him. (Isaiah 59:19). David learned this lesson for when he was chased by his enemy he found rescue and deliverance in God. David praises God in 2 Samuel 22. He says AThe LORD is my rock, and my fortress, and my deliverer; The God of my rock; in him will I trust: he is my shield, and the horn of my salvation, my high tower, and my refuge, my saviour... I will call on the LORD, who is worthy to be praised: so shall I be saved from mine enemies. When the waves of death compassed me, the floods of ungodly men made me afraid... In my distress I called upon the LORD, and cried to my God: and he did hear my voice... He delivered me.@

What trouble are you in? What troubles do you have? What is your need? In the Lord God is everlasting strength. Why not look to Him and trust in Him through His Son, the Lord Jesus Christ.
If I can be of help to you in knowing the Lord
or if you would like to write me a note write to: